Learn 1000 Words in 6 hours for Working Professionals - An introduction
1177 Views
1 hour
4 Reviews
Students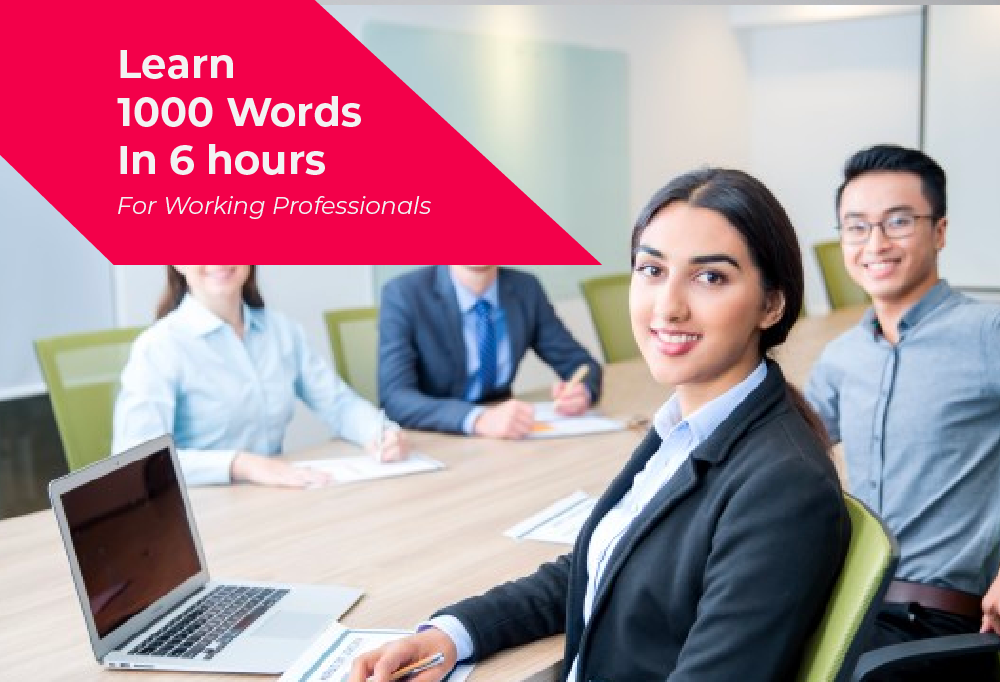 Course Overview
This course is an introduction to our best-selling course 'Learn 1000 Words in 6 hours for working professionals'
Do you want to
- Sound smarter in meetings?
- Command respect from your peers?
- Write more effectively?
- Present and speak with more conviction?
- Project an image of experience and success?
Then you need the 'Learn 1000 words in 6 hours for working professionals' advantage. 'Learn 1000 Words in 6 hours' uses a unique process specifically designed to help you new & intelligent words that will help you portray an image of success.
'Learn 1000 Words in 6 hours'
Requirements
Ability to read and understand basic English
Learning Outcomes
- Learn to speak & write English with confidence
- Articulate your thoughts clearly
- Master the techniques to improve your vocabulary perpetually
Features
Assured Certification
Self-paced learning
Unlimited 3-week access